HELLO SAINTS OF THE MOST HIGH
ELDER DEE AND I WANT TO WELCOME YOU TO THE REDEEMED COMMUNITY OF GOLDEN ALTAR MINISTRIES WORLD OUTREACH CHURCH HERE AT GAM WE BELIEVE THAT THE KINGDOM OF GOD IS A PRESENT- DAY REALITY. WE ARE A TEACHING MINISTRY WITH A PASSION FOR THE NATIONS OF THE WORLD. COME AND JOIN US AS GROW TOGETHER AND LEARN TOGETHER AND BECOME ONE TOGETHER UNDER THE SHADOW OF THE ALL MIGHTY GOD! AS WE EXPERIENCE THE EXPANSION OF THE KINGDOM GOD IS OUR PERSONAL LIVES AS WELL AS THE LIVES OF OTHERS IN THE NATIONS OF THE WORLD. TOGETHER WE ARE BETTER.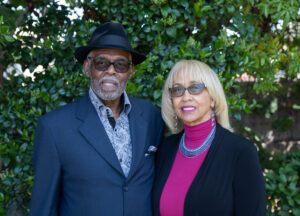 Apostle Calvin & Elder Dee Cook
OUR BELIEF
Is fundamental concerning the foundations of the blood atonement of Jesus Christ, repentance and faith, water and Spirit baptisms, the laying on of hands, the resurrection of the dead, the various judgments, and the literal, bodily coming of the Lord, along with His many other comings.
Is Biblically based and sound. Genuine prayer and worship in the Spirit will cause us to become a house of prayer. We desire to actively walk in the simplicity or singleness of the life of Jesus Christ.
"Working for the Kingdom and living for His righteousness" (
Matthew 6:33)
The "Priest Photo" Comes to us courtesy of Terry Harman at
terryharman@yahoo.com
and Youtube at "The Tabernacle Man